Are you fed up with classic wine labels with a Château design and an aristocratic-sounding vintage name? You are lucky, no more gloom, you will be able to surprise your guests! For the past few years, some winegrowers, such as Fabien Jouves, who lives on the slopes of Cahors, have decided to stand out from the crowd with some well-found puns and a good dose of nerve! Here is our Top 5 of the most unusual wine labels :
The label "All drunk, or not all drunk."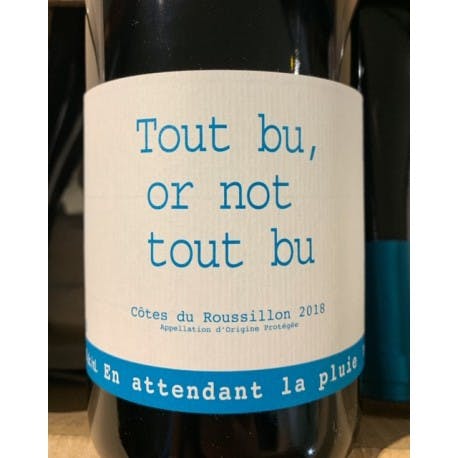 Loïc Roure is at the head of the ten hectares of the Domaine du Possible. With such an evocative name, it was impossible to do in the classic label side: "Charivari", "Tout bu or not tout bu", "c'est pas la mer à boire". Wines as delicious to drink as they are to show to friends!
The " Canoë Gaillac " label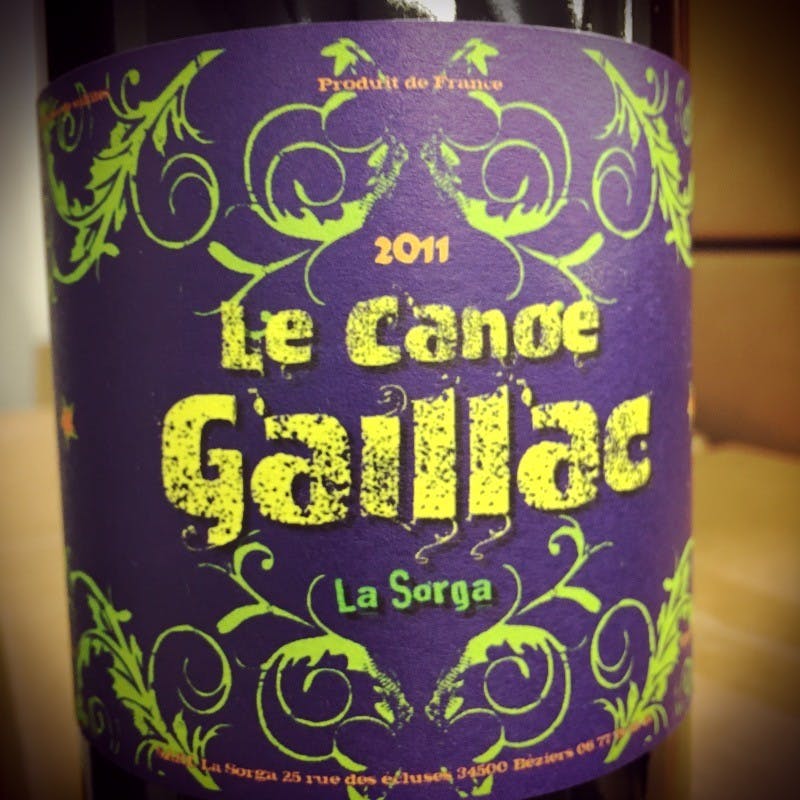 In the Languedoc Roussillon, we find the Domaine la Sorga of Antony Tortul, a winemaker with many years of experience in the wine industry throughout France. He remains very demanding as to the origin of his vines and their treatment since his wide range is composed only of natural or biodynamic wines. It automatically wins the prize for the most 'natural' play on words with its "canoe gaillac" label!
The "Go get drunk" label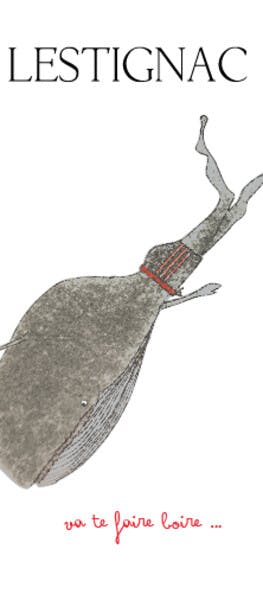 Camille and Mathias Marquet are two young winegrowers who have chosen to live in the Bergerac appellation. These lovers of the land and the vines took over Château Lestignac in 2008. "Copains comme cochon", "Va te faire boire", "Eyes wine shut" and many other inspired puns to be discovered urgently on their labels!
The "no blah, no blah, no blah" label...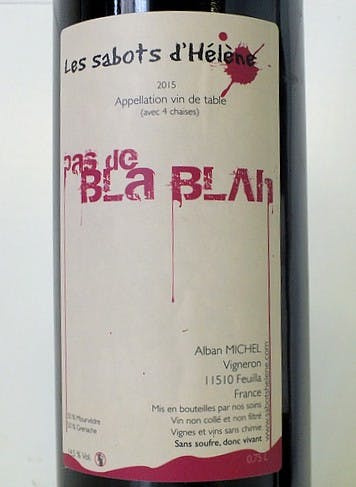 Created in 2005 by a fan of Brassens Alban Michel, Domaine Les Sabots d'Hélène owes its name to the famous song. The small property of 5 hectares is cultivated organically in the Corbières à Feuilla. A watchword in the domain: no frills, simplicity and above all no blah. And it gives such nice labels! Happiness!
The Grololo wine label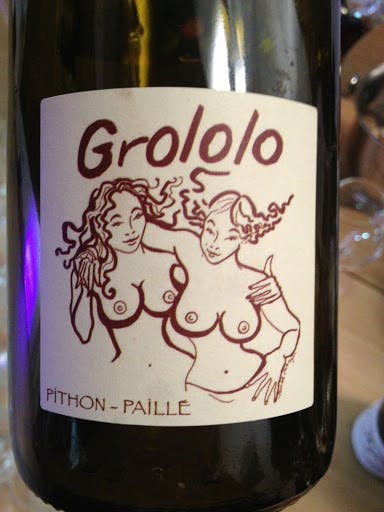 Isabelle, Wendy, Jo and Joseph created the Pithon-Paillé estate with their families. Wondering about the relationship between the label and the wine? The groslot (grolleau) is a minority but historical grape variety of Anjou which gives wines with a lot of fruit, and therefore generous (just like the label!). Nice idea, isn't it?