Offer wine
Would you like to offer wine ?
All you have to do is tick "I would like to offer these bottles", after checking your cart and clicking on "Order" :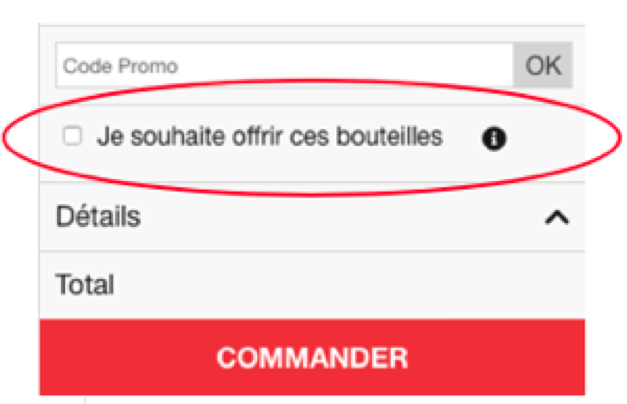 You will then be able to fill in a message that will be forwarded to the person to whom it is addressed.
The person will then receive an e-mail when his order is picked up at the domain by the carrier.
The sole purpose of this email is to warn the person of the delivery and to avoid any delivery failure. The following elements will therefore not appear:
The invoice of the order
Your Name
Finally, you can proceed as a standard order, enter the recipient's address, enter your payment details and confirm the order.
Once the order is placed, you will receive a confirmation email. Click here if you can't find the confirmation email.
Enter a coupon code
After checking your cart, you can enter your promotional code, if you have one, in the space provided for this purpose: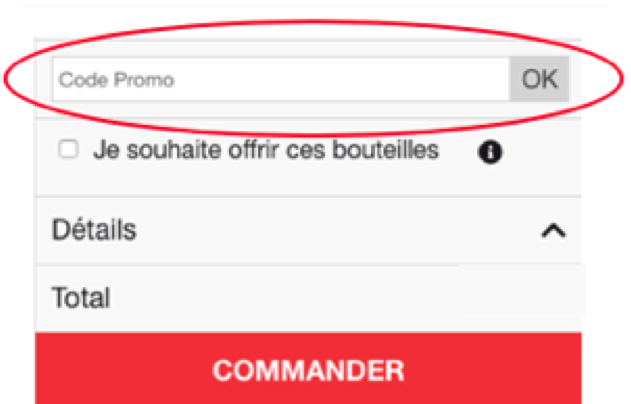 Finally, click on "order" to validate your basket.
If you are not logged in, we will ask you to do so or to create an account.