Add products to the cart and validate your order
Add your wine selection to your cart
You can add a wine to your basket from several places:
The "Les Grappes" selections
The wine catalogue
The winegrower's page
Your personalized selections

When you have found the bottles you want, you can directly click on "add to cart" if you want to order them: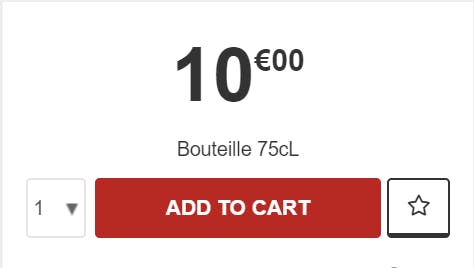 Sales conditions :
The order must be for a minimum of 3 bottles per domain.
The order is made by multiples of 3 bottles
Delivery is free from 6 bottles per estate. If necessary, an additional cost of 6€ per estate applies for France.
Prices can be degressive according to quantity.
Once your bottles have been added to the basket, you can continue shopping. As soon as you have finished your selection, you can view your cart directly by clicking on the icon at the top right of your page:

Your cart summary will then be displayed.
If you encounter a problem to order, please refer to the section After-sales service - Remedy a problem that prevents me from ordering.
After confirming your cart, you will be asked to connect to your Les Grappes account.
Creating or logging into your account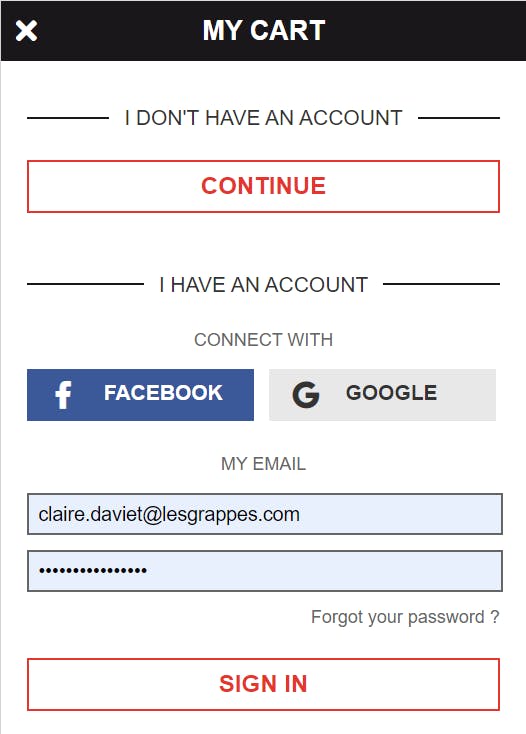 From this step on, fill in the required fields to finalize your registration. You can register upstream on the profile creation page.
Once logged into your account, all you have to do is (1) fill in your personal details, (2) choose your payment method & fill in your bank details and (3) click on confirm.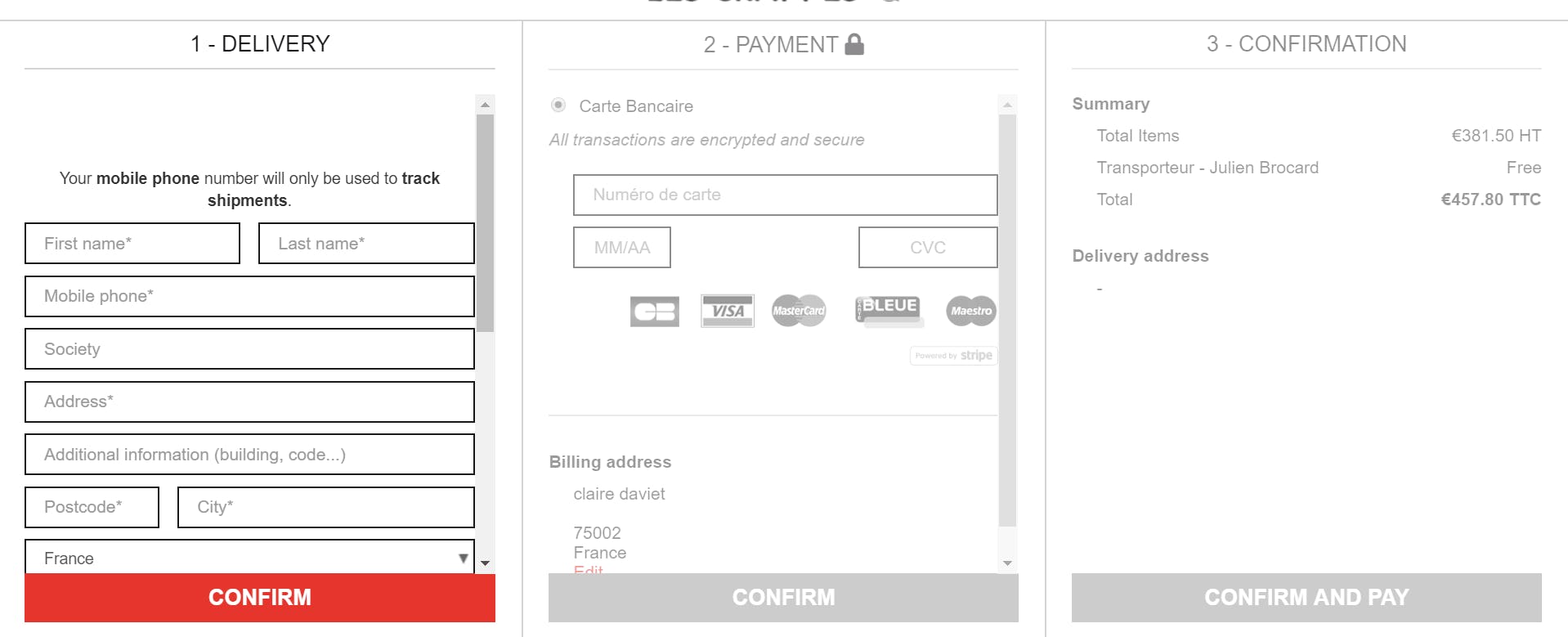 Once the order is validated, you will receive a confirmation email.
Be careful when choosing your delivery address in accordance with the Choosing your carrier and delivery services section.