Activity Details
visit of the vineyard, explanation of the work in the vineyards, tasting of the different vintages Domain closed from 22 December 2018 to 06 January 2019
Further information
Duration of the activity :

0h45

Payment of the activity :

Directly to the winery place

accepted animals :

Yes

Children's area :

Yes
The domain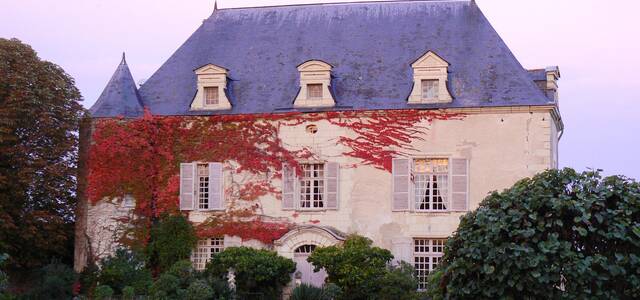 Château de Chaintres
Château de Chaintres is a 17th century manor house located in the heart of the Saumur Champigny appellation. The vineyard extends over about twenty hectares, including the famous clos du Château, which is an exceptional and unique size in the appellation (nearly 18 hectares). It was planted in 1675 by the Oratorian Fathers of Notre Dame des Ardilliers who chose this place for its terroir and sunshine. Since 1938, Tigny's family has been living in the...
Château de Chaintres
54 rue de la Croix de Chaintres
49400, Dampierre sur Loire
Your reservation

Log in

Your details

Summary
Create an account with
My email
Reservation for people
and children
on behalf of :
Tél. :
For the at .
Enter your confirmation code
Edit my phone
A new code will be sent to you.
Your reservation has been taken into account.
You will receive an email once the winemaker has confirmed your reservation.
Thank you for your trust and enjoy your visit!
Out of respect for the winemaker, if you have an impediment, consider cancel your reservation on our site.
We will notify you by email & SMS if the winemaker cannot honor the reservation on the chosen date.