Activity Details
This season, from 11:00 am to 11:30 pm, we will welcome you for a glass of organic and biodynamic wine from our vineyards and our natural, hot and cold dishes inspired by both Italy and Lyon in the courtyard of the castle or in the vineyards as you please. Spend a privileged and relaxed moment comfortably installed in one of the sofas of the courtyard of the castle, while discovering our selection of wines commented by our sommelier. We will be happy to welcome you and serve you wonderful crispy courgette flowers, fennel carpaccio, gnocchi with garden sage, vegetable risotto, grilled poultry brochettes, small Provençal stuffed dishes etc. and other original recipes of which I have the secret. Price: a glass of organic wine from the château and a cold or hot plate: 15€. In addition, the glass of wine 5€, plates from 8€ to 12€. Every day from Easter to All Saints' Day except Sundays, which are by reservation only.
Further information
Duration of the activity :

1h

Payment of the activity :

Directly to the winery place

Handicap access :

Yes

accepted animals :

Yes
The domain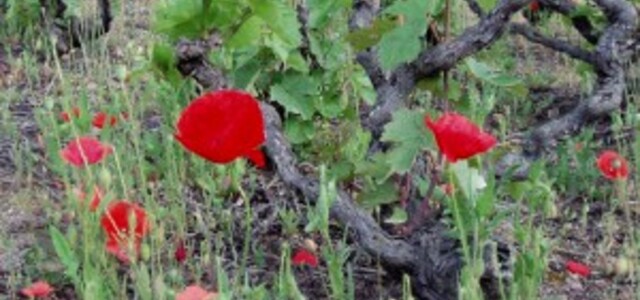 Chateau des Bachelards
At Château des Bachelards, we have been growing organic and biodynamic vines since 2007. This is the only domain that is doubly certified organic and biodynamic with the Demeter label of its appellations. Chateau des Bachelards is a pioneer in the region, the vineyard was created by the monks of Cluny in the 11th century. The vines cover 12 hectares, including 6 hectares in the Fleurie appellation. The other parcels are in Moulin-à-Vent and Saint-Amour. We....
Chateau des Bachelards
Chateau des Bachelards
69820, FLEURIE
Your reservation

Log in

Your details

Summary
Create an account with
My email
Reservation for people
and children
on behalf of :
Tél. :
For the at .
Enter your confirmation code
Edit my phone
A new code will be sent to you.
Your reservation has been taken into account.
You will receive an email once the winemaker has confirmed your reservation.
Thank you for your trust and enjoy your visit!
Out of respect for the winemaker, if you have an impediment, consider cancel your reservation on our site.
We will notify you by email & SMS if the winemaker cannot honor the reservation on the chosen date.