Activity Details
After a visit of the vineyard and the wine cellar, we have lunch with you, around a picnic basket "Bienvenue à la Ferme". This meal is made up of dishes produced only by local farmers. Our property is certified High Environmental Value, level 3, highest level. We offer this activity only from Monday to Friday.
Further information
Duration of the activity :

4h

Payment of the activity :

Directly to the winery place

Handicap access :

Yes

accepted animals :

Yes

Children's area :

Yes
The domain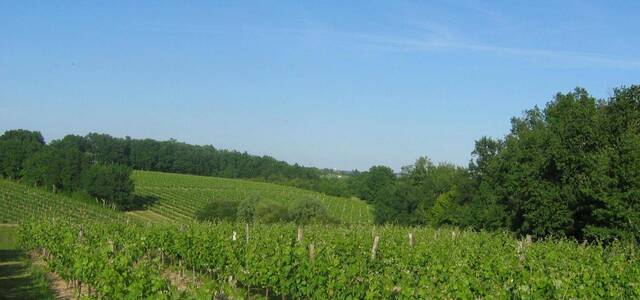 Château Haut de Lerm
We invite you to spend 1 hour with us, visit the vineyards, cellars and finish with a tasting of our wines... Our property is a member of the 1st association for the Bordeaux Wine Environmental Management System, certified ISO 14 001, since 22 July 2015.
Château Haut de Lerm
6 Labourjade
33540, Saint Martin de Lerm
Your reservation

Log in

Your details

Summary
Create an account with
My email
Reservation for people
and children
on behalf of :
Tél. :
For the at .
Enter your confirmation code
Edit my phone
A new code will be sent to you.
Your reservation has been taken into account.
You will receive an email once the winemaker has confirmed your reservation.
Thank you for your trust and enjoy your visit!
Out of respect for the winemaker, if you have an impediment, consider cancel your reservation on our site.
We will notify you by email & SMS if the winemaker cannot honor the reservation on the chosen date.