Activity Details
Come and discover our property in the heart of the Margaux appellation, From the vine to the glass through the barrel cellar, you will follow the stages of development of our wines. Finally, a tasting of our 3 vintages will be proposed to you.
Further information
Duration of the activity :

1h

Payment of the activity :

Directly to the winery place
The domain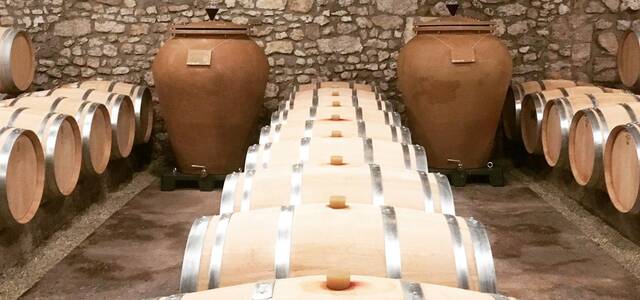 Château Pontac-Lynch
Château Pontac-Lynch is a family estate located in the Bordeaux vineyards of Margaux-Cantenac. On the edge of the Gironde, the soil is sandy-gravelly with a clay-limestone subsoil. The vineyard's grape varieties are classic for the region: Cabernet Sauvignon and Cabernet Franc, Merlot and Petit Verdot are grown there. The operators offer for sale three red cuvees in the Haut-Médoc, Margaux Cru Bou....
Château Pontac-Lynch
28 Route du Port d'Issan
33460, Margaux-Cantenac
Your reservation

Log in

Your details

Summary
Create an account with
My email
Reservation for people
and children
on behalf of :
Tél. :
For the at .
Enter your confirmation code
Edit my phone
A new code will be sent to you.
Your reservation has been taken into account.
You will receive an email once the winemaker has confirmed your reservation.
Thank you for your trust and enjoy your visit!
Out of respect for the winemaker, if you have an impediment, consider cancel your reservation on our site.
We will notify you by email & SMS if the winemaker cannot honor the reservation on the chosen date.