Activity Details
After a presentation of the vineyard, the cellars and a tasting, a dinner with a majority of organic products produced on the farm, will be served in a relaxed and friendly atmosphere.
Further information
Duration of the activity :

3h

Payment of the activity :

Directly to the winery place
The domain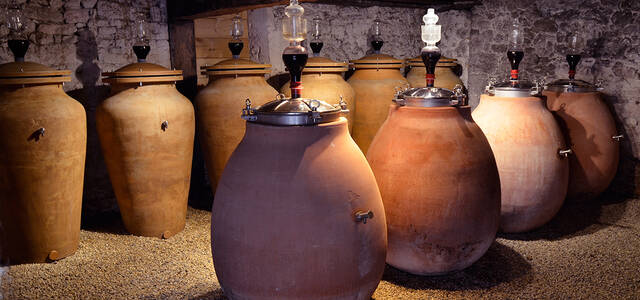 Château Pré la Lande
We are located in the commune of Pineuilh, in the vineyards of Bordeaux. We cultivate 14 hectares of vines in the Sainte-Foy Côtes de Bordeaux appellation and produce 3 cuvées: Fontenelles, Diane and TerraCotta.The vines are planted on beautiful hillsides on one of the highest points of the Gironde and ideally exposed. The soils are clay and limestone and the natural slope allows good drainage. Our vines, with an average age of 45 years, are very well drained....
Château Pré la Lande
2, lieu-dit La Rayre
33220, Pineuilh
Your reservation

Log in

Your details

Summary
Create an account with
My email
Reservation for people
and children
on behalf of :
Tél. :
For the at .
Enter your confirmation code
Edit my phone
A new code will be sent to you.
Your reservation has been taken into account.
You will receive an email once the winemaker has confirmed your reservation.
Thank you for your trust and enjoy your visit!
Out of respect for the winemaker, if you have an impediment, consider cancel your reservation on our site.
We will notify you by email & SMS if the winemaker cannot honor the reservation on the chosen date.