Activity Details
Whether you are a family, a group of friends on holiday, or a team of collaborators looking for a friendly and friendly moment, our estate opens its doors to you for a bacchic immersion of a few hours. Welcomed by the winegrower, you will breathe the country air, and discover our vineyard. Between the rows of vines you will learn the essential and multiple steps that bring the grape to its perfect maturity. Then, as you enter our cellars, you will discover modernity and tradition. There, you will quickly be transported by the smell of wine that permeates the atmosphere, and your curiosity will be so sharpened that winemaking will no longer hold any secrets for you. But that's not all! By saving the best for the end, you will have the privilege of discovering the village's unique Golden Stone cellar. We will then serve you a plate of farm produce to accompany the tasting of our different vintages. Welcome to the farm - Domaine de Champ Fleury This activity, which has the Bienvenue à la ferme label, is offered on reservation in order to offer you a quality welcome and fresh produce.
Further information
Duration of the activity :

2h

Payment of the activity :

Directly to the winery place

Handicap access :

Yes

Motorhome parking :

Yes
The domain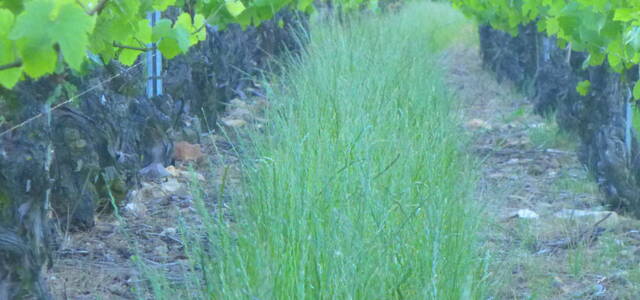 Domaine de Champ-Fleury
The Land of the Golden Stones is home to the Champ-Fleur estate. It is only 10 kilometres from Villefranche-sur-Saône on a hill surrounded by vineyards. The landscape consists of gently rounded lines with the silhouette of Mont Blanc in the distance that can be seen on a clear day. Calm and tranquility sum up this place well. Here Beaujolais is king. The exposure of the vineyard is ideal: the vines are located on a clayey-limestone soil, oriented towards the rising sun.
Domaine de Champ-Fleury
478 Chemin de Champ Fleury
69480, Marcy
Your reservation

Log in

Your details

Summary
Create an account with
My email
Reservation for people
and children
on behalf of :
Tél. :
For the at .
Enter your confirmation code
Edit my phone
A new code will be sent to you.
Your reservation has been taken into account.
You will receive an email once the winemaker has confirmed your reservation.
Thank you for your trust and enjoy your visit!
Out of respect for the winemaker, if you have an impediment, consider cancel your reservation on our site.
We will notify you by email & SMS if the winemaker cannot honor the reservation on the chosen date.