Activity Details
We propose a visit of our cellar to discover all about the wine making process, as well as a tour in our plots to know all about the vegetative cycle of the vine and the work of the soil. Then, we will introduce you to the art of wine tasting through the discovery of our range of wines: AOC Vacqueyras and IGP Méditerranée. We will be delighted to talk with you about our region and of course our land.
Further information
Duration of the activity :

2h

Payment of the activity :

Directly to the winery place

Handicap access :

Yes

accepted animals :

Yes

Motorhome parking :

Yes
The domain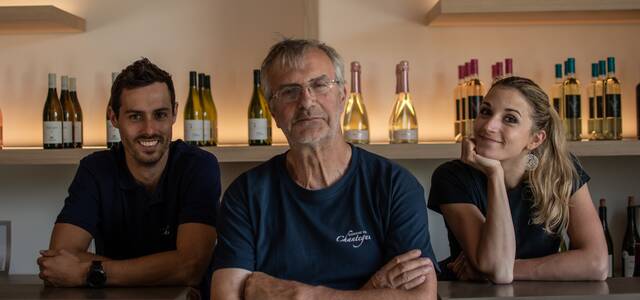 Domaine de Chantegut
The Domaine de Chantegut is a family estate created in 1959 by Rémi Marseille, my grandfather, whose specificity is reflected in a wine matured in a magnificent old Magnaneraie: Des vers à...
Domaine de Chantegut
858 route de tourreau
84260, Sarrians
Your reservation

Log in

Your details

Summary
Create an account with
My email
Reservation for people
and children
on behalf of :
Tél. :
For the at .
Enter your confirmation code
Edit my phone
A new code will be sent to you.
Your reservation has been taken into account.
You will receive an email once the winemaker has confirmed your reservation.
Thank you for your trust and enjoy your visit!
Out of respect for the winemaker, if you have an impediment, consider cancel your reservation on our site.
We will notify you by email & SMS if the winemaker cannot honor the reservation on the chosen date.