Activity Details
From the vineyards to the cellar, our domain will no longer hold any secrets for you. This visit will end with a tasting of our wines.
Further information
Duration of the activity :

2h

Payment of the activity :

Directly to the winery place

Picnic area :

Yes
The domain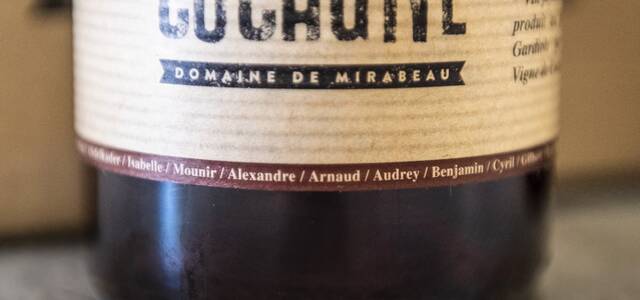 Vigne de Cocagne
An estate with an exceptional biodiversity. Organic wines, authentic, without artifice, as close as possible to the grape. And vocations of winemakers are born every year in our vineyards!
Vigne de Cocagne
RD114
34690, Fabrègues
Your reservation

Log in

Your details

Summary
Create an account with
My email
Reservation for people
and children
on behalf of :
Tél. :
For the at .
Enter your confirmation code
Edit my phone
A new code will be sent to you.
Your reservation has been taken into account.
You will receive an email once the winemaker has confirmed your reservation.
Thank you for your trust and enjoy your visit!
Out of respect for the winemaker, if you have an impediment, consider cancel your reservation on our site.
We will notify you by email & SMS if the winemaker cannot honor the reservation on the chosen date.