Activity Details
Conference walk in the park and the vineyard, accompanied by a guide who will introduce you to the history of the Savennières landscape, the Chenin Blanc, our very natural approach to vine growing, the terroir... You will then taste several wines in the intimacy of the refined setting of one of the salons of the Château des Vaults. You will then set off to discover several of our exceptional wines, including our Savennières, great dry white wines...
Further information
Duration of the activity :

2h

Payment of the activity :

Directly to the winery place

Handicap access :

Yes

accepted animals :

Yes

Motorhome parking :

Yes

Picnic area :

Yes
The domain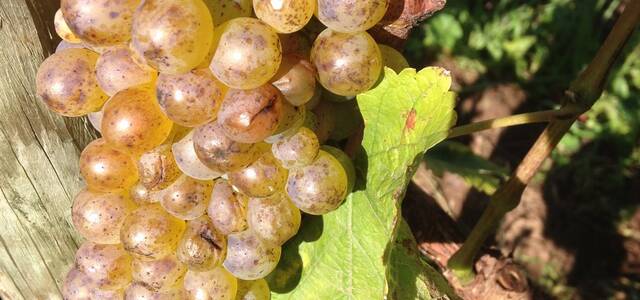 Domaine du Closel
Evelyne de Pontbriand's vines are located on slopes perpendicular to the Loire, which benefit from a remarkable southwest exposure. The nature of the soil is complex and perfectly suited to producing great wines. The soils are composed of green and purple shales, magmatic rocks and sandstone. The vines are on warm and shallow soils. The specifications of the AOC Savennières impose very qualitative rules in this area....
Domaine du Closel
Château des Vaults - 1 Place du Mail
49170, Savennières
Your reservation

Log in

Your details

Summary
Create an account with
My email
Reservation for people
and children
on behalf of :
Tél. :
For the at .
Enter your confirmation code
Edit my phone
A new code will be sent to you.
Your reservation has been taken into account.
You will receive an email once the winemaker has confirmed your reservation.
Thank you for your trust and enjoy your visit!
Out of respect for the winemaker, if you have an impediment, consider cancel your reservation on our site.
We will notify you by email & SMS if the winemaker cannot honor the reservation on the chosen date.