The domain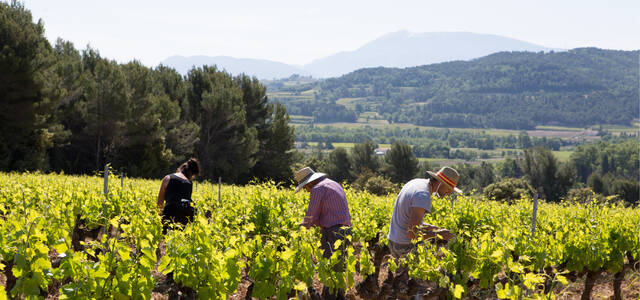 DOMAINE JAUME Pascal & Richard
The 92 hectares of vines belonging to the Jaume family extend over Vinsobres. Facing Mont-Ventoux and located in the northern part of the Rhône Valley. The Jaume family has been taking care of its land for more than 20 years by adopting a sustainable and responsible farming method. Thus, the balance of the soil is preserved, ensuring the qualities and expression of the terroir through wines of great finesse.
DOMAINE JAUME Pascal & Richard
24 RUE REYNARDE
26110, VINSOBRES
Your reservation

Log in

Your details

Summary
Create an account with
My email
Reservation for people
and children
on behalf of :
Tél. :
For the at .
Enter your confirmation code
Edit my phone
A new code will be sent to you.
Your reservation has been taken into account.
You will receive an email once the winemaker has confirmed your reservation.
Thank you for your trust and enjoy your visit!
Out of respect for the winemaker, if you have an impediment, consider cancel your reservation on our site.
We will notify you by email & SMS if the winemaker cannot honor the reservation on the chosen date.