Activity Details
Presentation of the estate and the winemaking process, wine tasting, followed by a Beaujolais meal. Beaujolais salad, sausage cooked in grape marc & gratin dauphinois, cheese and praline tart. Coffee and wine included.
Further information
Duration of the activity :

3h

Payment of the activity :

Directly to the winery place
The domain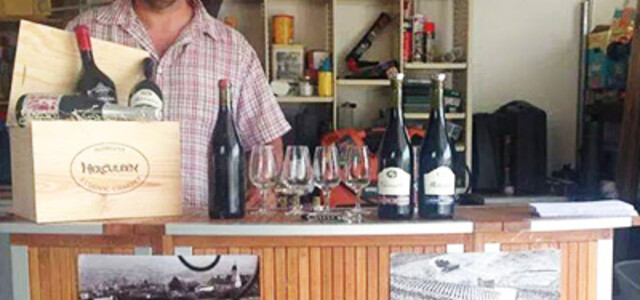 Domaine Ludovic Charvet
We are located in the commune of Chiroubles, which gives its name to the well-known Beaujolais appellation. We work our 5 hectare vineyard with the greatest respect for traditional viticultural methods while respecting the environment and produce wines from the three leading Beaujolais appellations of origin: Morgon, Fleurie and Chiroubles. As the vine is planted on a complex terroir and on the heights....
Domaine Ludovic Charvet
65 route du Kiosque
69115, Chiroubles
Your reservation

Log in

Your details

Summary
Create an account with
My email
Reservation for people
and children
on behalf of :
Tél. :
For the at .
Enter your confirmation code
Edit my phone
A new code will be sent to you.
Your reservation has been taken into account.
You will receive an email once the winemaker has confirmed your reservation.
Thank you for your trust and enjoy your visit!
Out of respect for the winemaker, if you have an impediment, consider cancel your reservation on our site.
We will notify you by email & SMS if the winemaker cannot honor the reservation on the chosen date.