The domain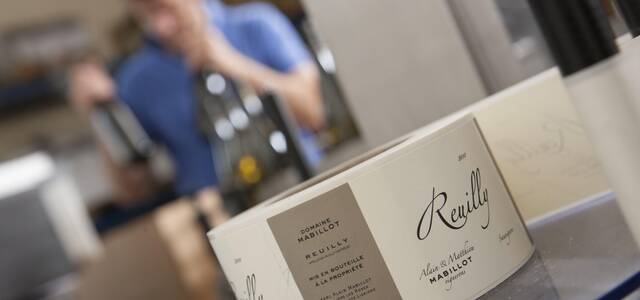 Domaine Matthieu et Renaud Mabillot
In order to guarantee our customers a quality of wine that combines taste pleasure and environmental protection, our father has chosen for several years to work in a sustainable way. We are also convinced of the validity of this method, which consists in finding the right compromise between the sustainability of the terroirs, the vines and the quality of our wines.
Domaine Matthieu et Renaud Mabillot
3 chemin de l'Orme (Villiers les roses)
36260, Sainte-Lizaigne
Your reservation

Log in

Your details

Summary
Create an account with
My email
Reservation for people
and children
on behalf of :
Tél. :
For the at .
Enter your confirmation code
Edit my phone
A new code will be sent to you.
Your reservation has been taken into account.
You will receive an email once the winemaker has confirmed your reservation.
Thank you for your trust and enjoy your visit!
Out of respect for the winemaker, if you have an impediment, consider cancel your reservation on our site.
We will notify you by email & SMS if the winemaker cannot honor the reservation on the chosen date.