The domain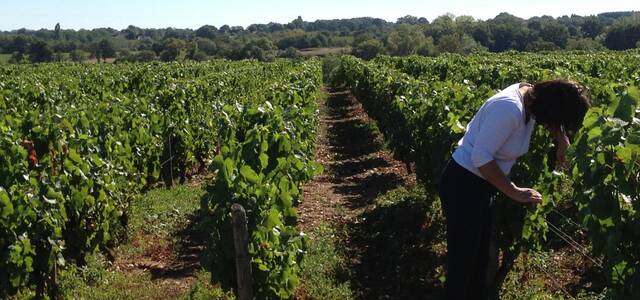 Domaine Nairaud Suberville
The presence of vines in Chateaumeillant is reported since the 6th century. The vineyard developed considerably in the Middle Ages until it reached an area of 1200 hectares around 1860. Completely destroyed by phylloxera at the end of the 19th century, it was gradually reconstituted and has been recognized as a registered designation of origin since 2010. The Nairaud Suberville estate has the will, both in the management of the vine and in the....
Domaine Nairaud Suberville
Route de Culan
18370, Chateaumeillant
Your reservation

Log in

Your details

Summary
Create an account with
My email
Reservation for people
and children
on behalf of :
Tél. :
For the at .
Enter your confirmation code
Edit my phone
A new code will be sent to you.
Your reservation has been taken into account.
You will receive an email once the winemaker has confirmed your reservation.
Thank you for your trust and enjoy your visit!
Out of respect for the winemaker, if you have an impediment, consider cancel your reservation on our site.
We will notify you by email & SMS if the winemaker cannot honor the reservation on the chosen date.