Activity Details
We welcome you with pleasure to discover our range of wines and the wide range of aromas of the fruit of our work, during a commented tasting of wines of your choice, with the following appellations: - Burgundy Aligoté "Vieilles Vignes" 2017 - Burgundy Chardonnay 2016 - Côte de Nuits-Villages "Réserve de la Comtesse" 2016 - Burgundy Rosé "Cuvée Alexandra" 2018 - Côteaux Bourguignons "Les Vignes Blanches" 2017 - Burgundy Pinot Noir 2017 - Burgundy Hautes-Côtes de Beaune "Vieilles Vignes" 2017 - Côte de Nuits-Villages 2017
Further information
Duration of the activity :

0h45

Payment of the activity :

Directly to the winery place

Handicap access :

Yes

accepted animals :

Yes

Children's area :

Yes

Motorhome parking :

Yes
The domain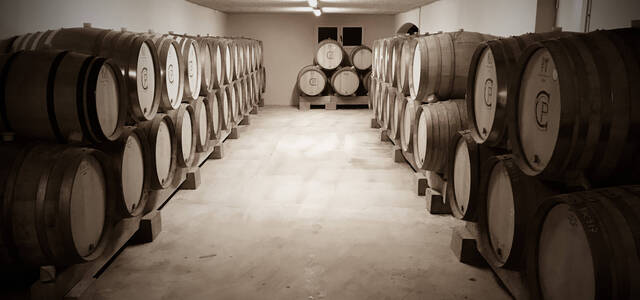 Maison Philippe Cordonnier
The 2020 millennium marks the first year of official conversion to organic in the domain. Until then, the estate had already been practicing philosophy and the cultivation of its vines in this sense, and it seemed to Philippe legitimate to make his work official. The Domaine Philippe Cordonnier is located in the commune of Corgoloin in Burgundy, in the appellations Bourgogne Aligoté and Hautes Côtes de Beaune. His first vintages immediately con...
Maison Philippe Cordonnier
17 impasse du fourneau
21700, Corgoloin
Your reservation

Log in

Your details

Summary
Create an account with
My email
Reservation for people
and children
on behalf of :
Tél. :
For the at .
Enter your confirmation code
Edit my phone
A new code will be sent to you.
Your reservation has been taken into account.
You will receive an email once the winemaker has confirmed your reservation.
Thank you for your trust and enjoy your visit!
Out of respect for the winemaker, if you have an impediment, consider cancel your reservation on our site.
We will notify you by email & SMS if the winemaker cannot honor the reservation on the chosen date.