Activity Details
Taste the subtleties of our terroirs and access the tactile dimension of our wines through the tasting of 6 vintages. Through the commented tasting of 6 local wines chosen according to your personal tastes, discover and understand how geology, micro-climate and our know-how influence the taste of Alsatian grape varieties present alone or in blends in each of our vintages. Access a new wine interpretation grid, which focuses on the tactile and objective dimension (consistency, suppleness, smoothness, unctuousness, vivacity, texture and minerality) rather than the subjectivity of aromas, the recognition of which is often controversial. Throughout this tasting, which will surprise you, we will travel through the mosaic of our 80 vineyard plots, which is the origin of our extensive range of wines: Alsace L'Eclat Alsace L'Aplomb Alsace L'Arabesque Alsace L'Etoffe Alsace Côte de Rouffach Red or White Alsace Noble Valley Alsace Lieux-dits Bihl Alsace Lieux-dits Bergweingarten Alsace Steinstück Spots Alsace Strangenberg Spots Red Alsace Grand Cru Steinert Alsace Grand Cru Zinnkoepflé
Further information
The domain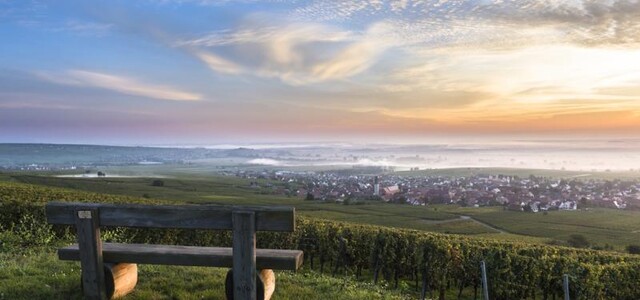 Domaine Riefle-Landmann
70 plots of land managed on a case-by-case basis according to their characteristics and their terroir: madness or work of art? With all their talents as global citizens, Thomas and Paul Rieflé promote a philosophy where people and actions are at the heart of the creation of great wines...
Domaine Riefle-Landmann
7 Rue du Drotfeld
68250, Pfaffenheim
Your reservation

Log in

Your details

Summary
Create an account with
My email
Reservation for people
and children
on behalf of :
Tél. :
For the at .
Enter your confirmation code
Edit my phone
A new code will be sent to you.
Your reservation has been taken into account.
You will receive an email once the winemaker has confirmed your reservation.
Thank you for your trust and enjoy your visit!
Out of respect for the winemaker, if you have an impediment, consider cancel your reservation on our site.
We will notify you by email & SMS if the winemaker cannot honor the reservation on the chosen date.