Activity Details
The agro-ecology practiced at the Rieflé-Landmann estate consists in optimizing soil life by developing a biodiversity obtained by combining plants. There is no terroir wine without this intimate alchemy! We provide you with Electrically Assisted ATVs equipped with a GPS in which we have recorded 5 circuits from 23 to 36 kilometres. The routes are punctuated by stages that are invitations to share our values. At each stage, a collective audio-guide allows you to discover a history, a landscape, a commitment. When you return to the estate's cellar, we suggest that you apply all the knowledge acquired in the field with the tasting of our wines. vélo'vignes is open all year round subject to weather conditions, except Sundays and public holidays. Accessible by reservation only. This activity is not recommended for young people under 15 years of age.
Further information
Duration of the activity :

6h40

Payment of the activity :

Directly to the winery place

Children's area :

Yes
The domain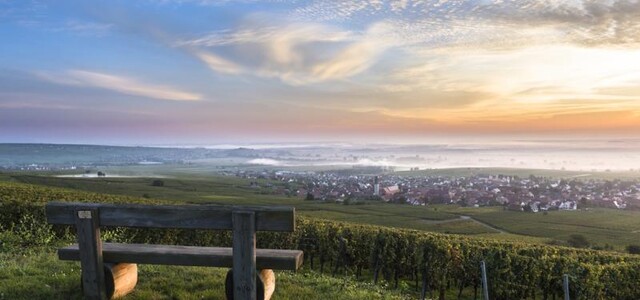 Domaine Riefle-Landmann
70 plots of land managed on a case-by-case basis according to their characteristics and their terroir: madness or work of art? With all their talents as global citizens, Thomas and Paul Rieflé promote a philosophy where people and actions are at the heart of the creation of great wines...
Domaine Riefle-Landmann
7 Rue du Drotfeld
68250 , Pfaffenheim
Your reservation

Log in

Your details

Summary
Create an account with
My email
Reservation for people
and children
on behalf of :
Tél. :
For the at .
Enter your confirmation code
Edit my phone
A new code will be sent to you.
Your reservation has been taken into account.
You will receive an email once the winemaker has confirmed your reservation.
Thank you for your trust and enjoy your visit!
Out of respect for the winemaker, if you have an impediment, consider cancel your reservation on our site.
We will notify you by email & SMS if the winemaker cannot honor the reservation on the chosen date.