Activity Details
A friendly tasting with the owner to discover the secrets of the winemaker's know-how and the local traditions, all that makes the richness and excellence of the wines of Sancerre ! in our vines : tasting of the wines of wine estate. Discover sancerre way of life with local food specialities (chavignol, jambon de sancerre, terrine de poisson de loire, galette de pomme de terre, …) made in Sancerre.
Further information
Duration of the activity :

1h30

Payment of the activity :

Directly to the winery place
The domain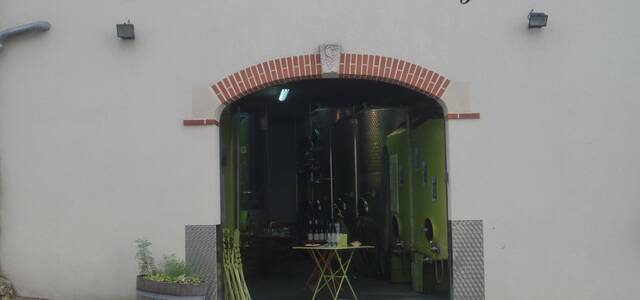 Domaine Vincent Grall
The 4 ha estate is 90% planted with Sauvignon Blanc and 10% with Pinot Noir on the flint soil of the Piton de Sancerre geological fault, entirely hand-picked and micro-vinified with respect for the product, for wines of character that express themselves through the vintage and the typical character of the Sancerre terroir. "Wines that reflect the character of the winegrower and his terroir. Authentic, frank and generous"...
Domaine Vincent Grall
149 Avenue Nationale
18300, Sancerre
Your reservation

Log in

Your details

Summary
Create an account with
My email
Reservation for people
and children
on behalf of :
Tél. :
For the at .
Enter your confirmation code
Edit my phone
A new code will be sent to you.
Your reservation has been taken into account.
You will receive an email once the winemaker has confirmed your reservation.
Thank you for your trust and enjoy your visit!
Out of respect for the winemaker, if you have an impediment, consider cancel your reservation on our site.
We will notify you by email & SMS if the winemaker cannot honor the reservation on the chosen date.