Activity Details
In February 2017, a new innovative and unique concept in the world of bubbles (sparkling wines): the Atelier des bubbles. Supervised by professional oenologists, producers, sommeliers, the participants will discover the secret world of the creation of Bubbles, participate in the elaboration of sparkling wines "Méthode Traditionnelle" and create their own cuvée ! Day session, possibly a lighter version ½ day. 15 to 20 participants. During this day of exploration and participation in the "bubble world", participants will discover the basics of winemaking techniques on the vineyard. But the major part of the programme in the Workshop is devoted to wine knowledge, production processes, tasting techniques and "blends" of the basic wines; they will carry out "foaming" (yeasting and birth of bubbles). A "Food & Wine Lunch Discovery" in a local restaurant, visit the cellar as part of "bubbles and lights" and practice the "traditional manual stirring on desk". Finally, and finally, the Workshop will end with an atypical taste discovery "Bulles & Gourmandises". A knowledge test will close this experience, to nominate the "Bubble Ambassadors." These programs are aimed at professionals, wine merchants, wine merchants, sommeliers, importers.... as well as amateurs and lovers of gastronomy and wine, amateurs and enthusiasts, wine clubs, works councils... simply curious about the treasures and know-how of our heritage. Sessions are only available by registration. The technical level of the Workshop is based on the level of the group, and therefore adapted.
Further information
Duration of the activity :

8h30

Payment of the activity :

Directly to the winery place
The domain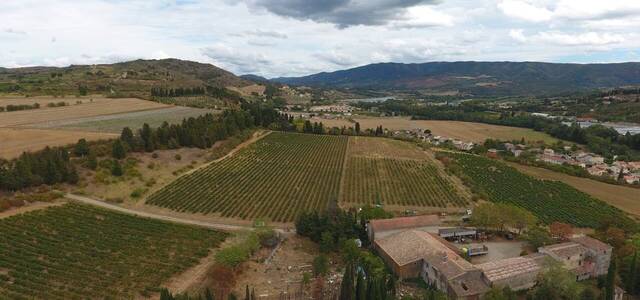 MAISON GUINOT
Our Crémants and Blanquettes are under the appellation Contrôlée et Protégé AOC Limoux, made from our 19 hectares of vines divided into three estates. All our wines are made using the traditional method, i. e. everything by hand; stirring by hand, disgorging on the fly. We have respected this tradition since 1875.
MAISON GUINOT
3 chemin de Ronde
11300, Limoux