Activity Details
During your visit to our cellar, you will learn the secrets of wine making, while contemplating the natural spaces where the wines of the House of ZEYSSOLFF are born and raised. A commented tasting of 5 wines and a picnic basket will complete the package. The House of ZEYSSOLFF is an exceptional cellar, with about twenty hundred-year-old oak casks, each with a capacity of 10,000 litres. Its great curiosity is the ZEYSSOLFF cask, made in 1897 for the Universal Exhibition in Paris (1900). This barrel is still in use today: it has been used to make the Pinot Gris of the House for several generations. NEW ! opening of a scenographic space with 180° immersive video projected on barrels. This year, following the complete organic conversion of Maison Zeyssolff, we are renovating our cellar and will take advantage of this new setting to offer our future visitors a new activity. This film is not a remake of what you can find nowadays where we tell about the work of the vineyard...but a film about our rather rich personal history, and about our working philosophy. The whole thing was projected in the cellar, on hundred-year-old oak barrels at 180° (mapping on certain sequences) with sound work, allowing the public to be totally immersed in Our story. At the end of the tasting a picnic basket will be given to you with some ideas for walks. Included in the picnic basket : 1/2 baguette and 1 pretzel - selection of 3 cheeses and 3 cold cuts - raw vegetables - 1 seasonal fruit + gingerbread - 1 bottle of water 50cl - cutlery, napkin and bag.
Further information
Duration of the activity :

1h30

Payment of the activity :

Directly to the winery place

Handicap access :

Yes

accepted animals :

Yes

Children's area :

Yes
The domain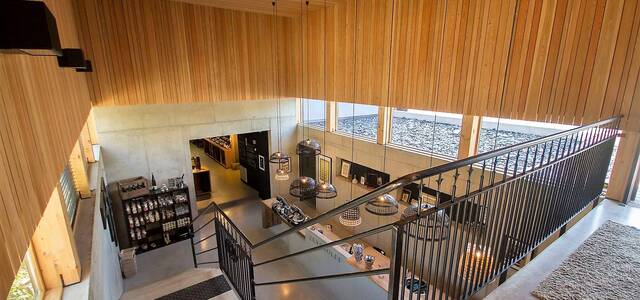 Maison Zeyssolff
ZEYSSOLFF was founded in 1778 in Gertwiller, the village of Le Pain d'épices and a Mecca for Gewurztraminer and the country of Klevener de Heiligenstein. In 1997, Yvan ZEYSSOLFF took over the family business. Since then, the House has been working in integrated pest management to preserve the environment. It limits the use of chemical products by using organic methods and produces the 7 grape varieties of Alsace, Crémant and...
Maison Zeyssolff
156 route de Strasbourg
67140, GERTWILLER
Your reservation

Log in

Your details

Summary
Create an account with
My email
Reservation for people
and children
on behalf of :
Tél. :
For the at .
Enter your confirmation code
Edit my phone
A new code will be sent to you.
Your reservation has been taken into account.
You will receive an email once the winemaker has confirmed your reservation.
Thank you for your trust and enjoy your visit!
Out of respect for the winemaker, if you have an impediment, consider cancel your reservation on our site.
We will notify you by email & SMS if the winemaker cannot honor the reservation on the chosen date.