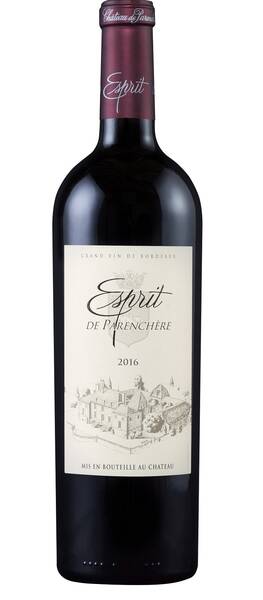 20€00
Power and elegance are in unison. With a large Cabernet-Sauvignon dominance, this wine has a beautiful, classically Bordeaux structure with woody and spicy notes. The mouth is full and silky with black fruit aromas. The finish is long and lingering, promising great ageing potential.
The word of the Winemaker,

Richard Curty

:
L'Esprit de Parenchère is the estate's exceptional cuvée. Intended for lovers of great Bordeaux wines, it represents the quintessence of our terroir. Produced in confidential quantities (about 6,500 bottles), this cuvée is only produced in the very best vintages of our great Bordeaux wines....
Contenance : 75cL - Contenant : Bouteille
Loading...