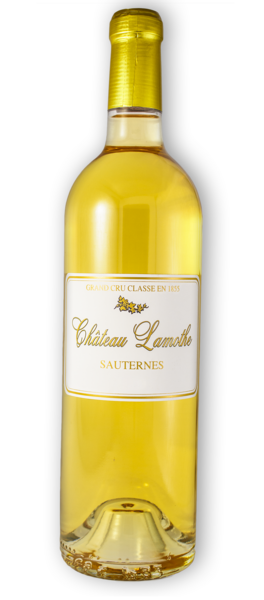 A beautiful seductive wine with its nose of candied fruit, full and persistent, of a beautiful complexity, very rich, with a very smooth mouth, ideal on roasted poultry. (DUSSERT-GERBER Guide 2007). 16.5/20 - (La Revue du Vin de France 2007). 16/20 - (GaultMillau 2007). Subtle yet complex, with honey, floral, mineral and apple tart character. Medium to full-bodied, with a medium sweetness and a long fresh finish. Good intensity. Best after 2006. (90/100 - James Suckling - The Wine Spectator - September 15, 2004). Nose is rich and powerful. Lovely creamy richness on the palate, showing very good potential. ****(Decanter - April 22, 2002). The wine, which is still cloudy, displays magnificent promises that will make a mark in the history of this ever-growing wine. The aromas of citrus peel are combined with a spicy mouth, a great richness of liquor and a long finish. The whole has a lot of balance. 8.5/10 ****(*) (La Revue du Vin de France - June 2002) (Bettane & Desseauve tasting notes - April 22, 2002). Thick and very good indeed. Superb concentration of dried fruits, from pineapples to mango, with masses of spices. Full-bodied, very sweet and a long, long finish. I really like this. - James.Suckling. 92-94/100 - (Wine Spectator - March 28, 2002). Gran bel vino quello di Lamothe Despujols, che va ben oltre le più rosee aspettative e che francamente, sull'esperienza delle annate precedenti, ho giudicato con un po' di prudenza. Davvero ottimo comunque l'impatto al palato, con la sensazione grassa ben ravivata dall'acidità e che insieme permettono al vino di avere una lunghezza davvero eccelente. Meno convincente la componente aromatica, che a più riprese mette in luce una vena iodata non trascurabile, anche se al momento non ancora fuori registro. ***(*) (Enogea - April 2002). Very expressive nose, with a spectacular mouth of grapefruit and honey. All the sweet flavours of botrytis well present in this sample, which is destined for a very bright future. 16.5/20 (Le Journal du médecin n° 1420 - April 5, 2002). Nose is rich and power full. Lovely creamy richness on the palate, showing very good potential. Ready 2008 onwards. **** (Decanter - September 21, 2001).

The word of the Winemaker,

Guy Despujols

:
If you don't come to Lamothe, Lamothe will come to you!