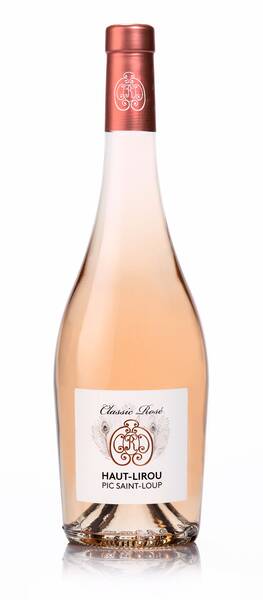 Unavailable
The Classic Rosé has a magnificent, crystalline, very pale colour that varies between flesh and nymph thigh. The nose is delicate and charming, all in freshness on aromas of citrus and small red fruits; pink grapefruit, redcurrant, and spring flowers. A light amylic touch typical of harlequin candy is also revealed. The attack is frank and lively, with sparkling enthusiasm. The effect obtained is the same as that of a small acidic delicacy. On the palate we find the reassuring roundness of Syrah, accompanied by the aromas of wild strawberries typical of Grenache. The finish is very interesting with a salty touch that further enhances the freshness of the wine. The Classic rosé, greedy, mischievous and of a rare vivacity is thus the ideal companion for long and warm summer evenings.
The word of the Winemaker,

Jean-Pierre Rambier Rambier

:
A pale rosé with a very beautiful aromatic expression. Fresh, ideal for summer!
Contenance : 75cL - Contenant : Bouteille