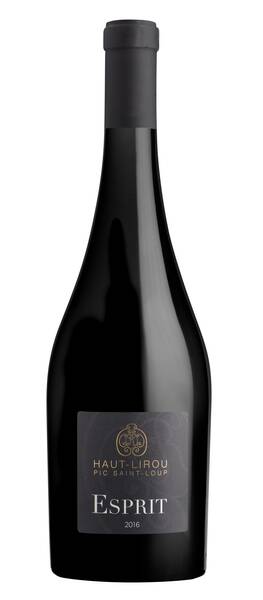 27€55
In its early youth and before time changes its colour, the Red Spirit has a deep garnet colour with purple reflections. The nose, powerful and complex, plunges the tasterer into a whirlwind of delicious sensations. It opens with aromas of ripe, jammy black fruits, then evolves on empyreumatic notes with a dominant of dark chocolate, before finally revealing a spicy touch of cedar wood. The mouth is full and ample; fleshy and warm, the Spirit is of these wines which are said to have lamb's lettuce. Intense but harmonious, opulent and generous, its structure reveals a potential to keep for 5 to 10 years. Once the flesh at the start of the mouth has been consumed, with its greedy sweetness, it is the roasted aromas that come back in force; one then has the clear impression of biting into a cocoa bean. The woodiness and tannins blend perfectly with the fruitiness of the Syrah and Grenache, while the Mourvèdre brings its characteristic peppery and spicy touch. It is intoxicated with emotion that one counts the numerous caudalies of the Spirit, before irremediably wanting to plunge back into its tasting.
The word of the Winemaker,

Jean-Pierre Rambier Rambier

:
The Spirit of a Family... A powerful and generous wine, pure expression of the Pic Saint-Loup terroir...
Contenance : 75cL - Contenant : Bouteille
Loading...