To be an ambassador
Do you need an advice and don't know who to ask? Les Grappes ambassadors are your privileged guides to choose a good wine. Enlightened amateurs, wine professionals or renowned epicurians, they share with you their favourites and wine discoveries. As the main animators of the community, they have a culture of sharing, whether to recommend a food and wine pairing, explain the typicality of a grape variety or clarify a technical term for you.
Who are they ?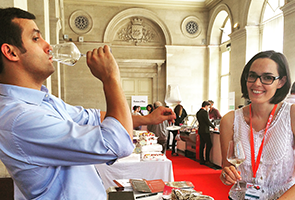 Wine lovers
Epicureans, our ambassadors are wine lovers, professionals or great amateurs.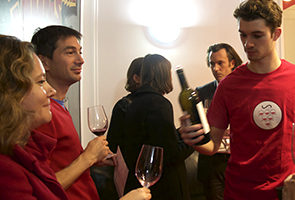 Who tastes regularly?
Always in search of new gold gems, the ambassadors are happy to taste the wines of the site and always advise us on new ones.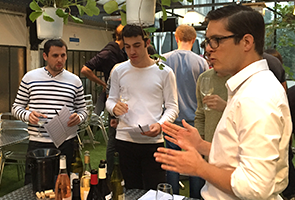 And love to share their passion
They are connected to a group of wine lovers with whom they organize tastings to share the wines they love.
Discover our ambassadors

Hélène Hurand

"Epicurean, and passionate about wine, Hélène 'fell for it' by chance, when she arrived in Bordeaux in 2012. Since then, she has caught up well and explains the basics to beginners who want to learn about wine, in humorous videos on her blog My Little Big Wine."
The advantages of ambassadors

6 bottles each month

to taste them and give their opinion on the community

A status on the site

the community's preferred wine guide

Surprises in preview

because we pamper our ambassadors
What if it was you ?