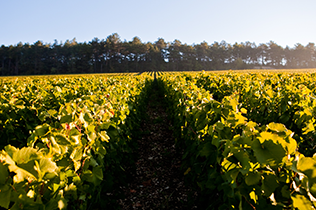 Buy Champagne
see all our winemakers in champagne
Georges Sand once said that "champagne helps us wonder". Captions and quotes about this festive drink which was used to characterize joy and cheer over the years are numerous. Weddings, official receptions or even boats are entitled to their own bottle. At Les Grappes, good news is always greeted with bubbles.
En savoir plus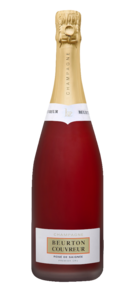 Dominique BEURTON
Champagne Beurton Couvreur
Produced in the region of the same name, champagne is entitled an AOC (PROTECTED DESIGNATION OF ORIGIN) with very precise specifications. In fact, only three main vines are authorized: the Chardonnay, the Pinot noir and the Pinot Miller. Other factors such as the area of production, the vintage cutting, the yield, the degree of alcohol and the maturation are also taken into account.
Bunches are manually and naturally harvested in order not to damage the product. Grounds of chalk, clay and limestone allow the vineyards to bloom; sunlight is reflected on the vines, heat is absorbed and the humidity, necessary to the comfort of the roots, is preserved.
Once the grape is pressed, assembly occurs: we mix vines and vintages to obtain the best combination. At this stage, the champagne champagne is just like any other still wine, without the attractive bubbles that we are familiar with. Once the yeast is added, bubbles are created. This stage is called "foam grip". Then, the Champagne is laid to rest for at least 15 months, for the non-vintage type, and 3 years, for the vintage type. We then tilt bottles and shake them in order to direct dead yeast towards the neck. The last stage of the Champagne method consists in unclogging the bottle in order to remove the yeast and replace the lost liquid by dosage liqueur, which will turn Champagne into a crude, semi-dry champagne… We tend to attribute this method to Dom Pérignon, but it is simply a clever strategy of the brand since some writings speak of sparkling Champagne wine before its arrival. To enjoy Champagne properly, it is necessary to begin by appreciating its color, which ranges between light and pale yellow or straw. It is important to observe its bubbles as well: the sharpness and regularity of the bubbles alongside with their resistance are signs of a great Champagne.
The smell of the bouquet must also be pleasant and fine. On the palet, we should notice the acidity of the Champagne, sometimes excessive or insufficient. As for the body, it can be heavy, powerful, sufficient or light.
Now that its manufacturing method isn't a secret anymore, how do we enjoy Champagne? You should start off by knowing that there are five types of Champagne: Blanc de Blancs, Blanc de Noirs, Brut, Rosé and Prestige Cuvée. If you wish to drink Champagne like old times, enjoy it with Reims Pink Biscuits that used to be soaked in a glass in order to become fluffy!
And last but not least, do as Lily Bollinger: drink champagne only when you are happy and sad…